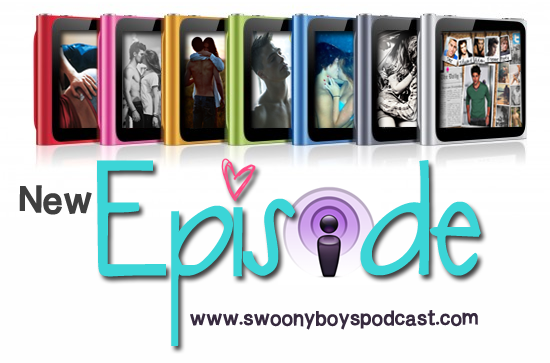 It's time for another awesome episode with Jaime and Erin, our favorite twinnies from Fiction Fare. This time we're all about Military Boys We Want To Take Orders From. This is another fun episode in response to Book Bangin', which is hosted by Belle of the Literati. Have a listen and leave us comment to let us know who's the boy you'd most like to take orders from.
While you're here, please subscribe to our podcast in iTunes.
Podcast Notes
First we talk briefly about the fact that we posted a bunch of episodes over the past month!
Then we talk about what constitutes a military boy. We had trouble understanding the topic, like usual.
Erin discusses her choices this month: Carswell Thorne from the Lunar Chronicles by Marissa Meyer and Chase Jennings from the Article 5 Series by Kristen Simmons.
Kassiah sortof chooses Jasper Whitlock from the Twilight Saga and Neville Longbottom from Harry Potter, and we have a little picture evidence of why:
You know we can't have an episode without our huge list of honorable mentions:
Hector from the Fire and Thornes Series by Rae Carson
Rafa from Haze by Paula Weston
Adam and Warner from the Shatter MeSeries by Tahereh Mafi
Chaol from the Throne of Glass Series by Sarah Maas
A lot of Jill Shalvis' Guys
Sean from Yours to Keep by Shannon Stacey
Sean from the Article 5 Series by Kristen Simmons
Fade from the Razorland Series by Ann Aguirre
Callum (liberal interpretation of military) from the Rebel Series by Amy Tintera
Akiva from the Smoke and Bone Series by
Tarver from These Broken Stars by Amie Kaufman and Meagan Spooner
Aiden from the Covenant Series by Jennifer L. Armentrout
Rome from Rome by Jay Crownover
Brand from Until We Fly by Courtney Cole
Jonah Griggs from On The Jellicoe Road by Melina Marchetta
Let us know what you think! Ask Us a Question or Make Suggestions via our Handy Dandy Suggestion Form and tell us who's got you swooning here.
Related Posts