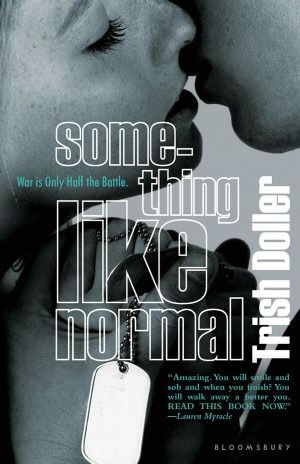 Something Like Normal
by
Trish Doller
Also by this author:
Where the Stars Still Shine
Published by
Bloomsbury USA Childrens
on June 19th, 2012
Genres:
Contemporary
,
New Adult
Pages:
224
Goodreads
Buy the Book
When Travis returns home from a stint in Afghanistan, his parents are splitting up, his brother's stolen his girlfriend and his car, and he's haunted by nightmares of his best friend's death. It's not until Travis runs into Harper, a girl he's had a rocky relationship with since middle school, that life actually starts looking up. And as he and Harper see more of each other, he begins to pick his way through the minefield of family problems and post-traumatic stress to the possibility of a life that might resemble normal again. Travis's dry sense of humor, and incredible sense of honor, make him an irresistible and eminently lovable hero.
The 411:
Travis has just returned from a deployment. His world has changed in ways he never thought possible. Once he's home, some things are too familiar and others are almost foreign. He has to deal with the loss of his best friend, his family's struggles, and the beginning of a new relationship. He has to find a new normal.

What We Loved:
 If you follow the site or our Twitter account, we have no doubt that you already know how much we love Something Like Normal and Trish Doller. In fact it's safe to say that SLN has become something of an obsession for us. Luckily, Trish is super awesome and deals with our stalkerish/obsessive ways. We think maybe she even loves us for it.
 There are so many things to love, but here's a look at our favorite things:
 The writing– It's not very often that we find a contemporary story that touches on real-life issues 100% accurately, but in a way that even a person with no experience in that area can understand and relate with. One of us is a military spouse with a hubby (and his buddies) who is a lot like Travis, the other isn't. None of that changed the experiences we had reading it, other than when Meg finished reading the first thing she did was tweet Trish to thank her for getting a Military story (and boy!) right. Kass also thanked her for Travis right away, but for a whole different set of reasons!
 Not only is SLN done right,  it's also done with touches of humor that had us giggling out loud.
 The characters– If you love well-written, real characters with just the right mix of drama, baggage, and wit, look no further. This one has a cast of characters that contains someone for everyone.
 The tagline on the cover of SLN is:
"War is only half the battle."
It's a simple statement that could not be any more true. These characters have real problems, real families, and real reactions to the things that happen to them. Denial is part of human nature, and you see no shortage of it here. We love that even with the heavy topic, there is a sweet side to the story. There isn't an instant-fix, because that's not how most things work, and we couldn't be happier that Trish Doller kept it realistic.
It's the perfect read for all military spouses, family members, and supporters. If you've always wanted to get inside the head of a military man, this is a great way to start. Of course, the man-in-uniform swoons don't hurt either.

Um…Not So Much:
Figuring out what we loved was easy, figuring out this part was a bit tougher. Especially trying to do it while avoiding spoilers. So in the simplest of terms, and without giving away too much, here are the two things that we didn't "love" :
Paige. (Enough said.)
Although we know we would have eventually forgiven him, we hate what happened between Harper and Travis when they were younger. It makes us sad to even think about it.

The Boys:
Travis, Travis, Travis. (We just like to say his name as much as possible.) Where do we even begin? He's a tall, buff, stubborn, 19 year-old Marine with a soft spot for his mom and turtles. He messes up, but he owns his mistakes, and he's just the right mix of strong and cuddly.  We're pretty sure we could stop there and you'd already love him, but that's just scratching the surface.
 He says things like this:
"And, Jesus, she's a good kisser. So good I want to beat the hell out of whoever taught her."
and this…
"She beams at me and it's almost enough to make up for the fact that I'm harder than trigonometry right now. Almost."
*swoony giggle* Do you need a minute? We did!
Travis is pure boy and Trish Doller found a way to get in touch with her inner 19 year-old male and then took it a step further by telling the story of a young man in the military. To us, Travis is perfection and we call shenanigans if anyone disagrees.

The Girls:
 We are not even going to give she-who-shall-not-be-named the satisfaction of complaining about her, instead we will focus on the girl that we did like.
We know you will find this shocking, but it's not very often that we love the heroine in a book the way we love the hero. The boys usually stand out and we simply 'tolerate' the girl. That's not the case in Something Like Normal.
Harper is awesome. She's adorable, inside and out, and has this strength about her that makes you root for her from her very first entrance. She makes everyone around her better, (Travis, her dad, her friends) and she does it all just by being herself. If we were naming our Top 10 fictional girls that we'd be friends with in real-life, she'd definitely make the list.

Bottom Line:
A military story that transcends all labels. Readers of all ages will fall in love with the characters, the story, and the author.
Verdict: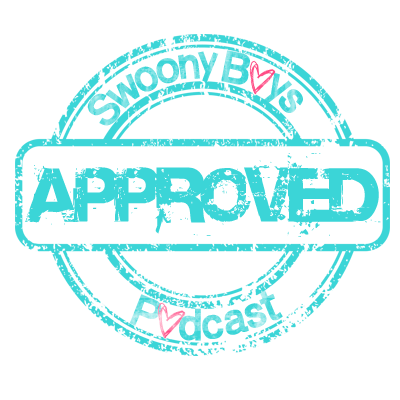 Dream Cast:
Travis wasn't as easy for us to cast as we thought he'd be. He has so many dimensions and layers, and because he's a boy, he spent his time thinking about how good Harper looked instead of describing what he saw in his own mirror. In the end, we went with someone we've seen portray a character very similar to Travis and who looked REALLY good while doing it. Here he is:
What We Think Will Happen Next:
SLN had a perfect ending. A few loose threads and just the right kind of happily-ever-after. We can picture an old Travis and Harper sitting on the porch together- still snarky and in love. We're pretty sure that Trish Doller doesn't have plans to continue their story, but if we ever win the lottery we will spend the rest of our days bribing her to do just that.

Other Books by Trish Doller:
Where the Stars Still Shine (September 24th, 2013) and  Arcadia Falls (2014)
Other Something Like Normal Posts:
Other Posts About Travis:
Rating Report
Cover
Characters
Plot
Writing
Swoon
Overall:
5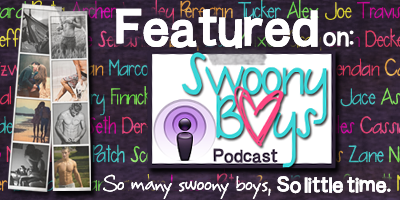 Related Posts